Consumer price index
The purpose of the Consumer Price Index is to measure the development of the prices charged to consumers for goods and services bought by private households in Denmark. The consumer price index is used as a measurement of inflation and is a key economic figure, which is used by a large number of public and private companies and interested members of the general public in connection with monitoring economic developments.
Introduction
Furthermore, the index is used for regulating (indexation) contracts, pensions, wages and salaries, rents, etc.The Consumer Price Index is also used for indexation of certain Danish government bonds. The Consumer Price Index is calculated on the basis of 25,000 prices collected from approx. 1,800 shops, companies and institutions throughout Denmark. The prices on the goods and services in the sample of the Consumer Price Index are weighted according to their share of total aggregate consumption in Denmark. Hence the Consumer Price Index measures the average price change of those goods and services that are purchased by the households.
The Consumer Price Index is published on the 10th or the first working day thereafter, following the month in which the data was collected. Apart from the aggregate Consumer Price Index the price development of approx. 160 sub-indices for different consumption groups are being published.
Documentation
Documentation of statistics
Get an overview of the purpose, content and quality of the statistics. Here you can find information on the sources that the statistics are derived from, what the statistics contains and how often it is published.
Key figures
Consumer price index

| | Jan | Feb | Mar | Apr | May | Jun | Jul | Aug | Sep | Oct | Nov | Dec |
| --- | --- | --- | --- | --- | --- | --- | --- | --- | --- | --- | --- | --- |
| 2023 | 116.4 | 117.5 | | | | | | | | | | |
| 2022 | 108.1 | 109.2 | 109.9 | 111.7 | 112.7 | 113.6 | 114.9 | 114.9 | 116.4 | 117.6 | 116.6 | 115.9 |
| 2021 | 103.6 | 104.2 | 104.3 | 104.7 | 104.9 | 105.0 | 105.7 | 105.5 | 105.8 | 106.8 | 107.1 | 106.6 |
| 2020 | 103.0 | 103.6 | 103.3 | 103.2 | 103.1 | 103.2 | 104.0 | 103.6 | 103.5 | 103.7 | 103.6 | 103.4 |
| 2019 | 102.3 | 102.8 | 102.9 | 103.2 | 103.1 | 102.9 | 103.5 | 103.1 | 102.9 | 103.3 | 103.1 | 102.9 |
| 2018 | 101.0 | 101.7 | 101.7 | 102.2 | 102.4 | 102.3 | 103.1 | 102.7 | 102.4 | 102.7 | 102.4 | 102.1 |
| 2017 | 100.3 | 101.1 | 101.2 | 101.4 | 101.3 | 101.2 | 102.0 | 101.7 | 101.8 | 101.9 | 101.6 | 101.3 |
| 2016 | 99.4 | 100.1 | 100.2 | 100.3 | 100.5 | 100.6 | 100.5 | 100.2 | 100.2 | 100.4 | 100.3 | 100.3 |
| 2015 | 98.8 | 99.8 | 100.2 | 100.3 | 100.4 | 100.3 | 100.2 | 100.0 | 100.2 | 100.1 | 99.9 | 99.8 |
| 2014 | 98.9 | 99.5 | 99.6 | 99.8 | 99.7 | 99.7 | 99.5 | 99.4 | 99.7 | 99.8 | 99.6 | 99.4 |
| 2013 | 97.9 | 99.0 | 99.3 | 99.1 | 99.2 | 99.1 | 98.8 | 98.9 | 99.2 | 99.3 | 99.1 | 99.0 |
| 2012 | 96.7 | 97.8 | 98.3 | 98.3 | 98.4 | 98.2 | 98.2 | 98.5 | 98.7 | 98.7 | 98.5 | 98.3 |
| 2011 | 94.1 | 95.2 | 95.8 | 96.2 | 96.3 | 96.1 | 96.0 | 96.0 | 96.3 | 96.4 | 96.3 | 96.3 |
| 2010 | 91.6 | 92.7 | 93.3 | 93.4 | 93.4 | 93.3 | 93.2 | 93.6 | 93.9 | 93.8 | 93.9 | 94.0 |
| 2009 | 89.8 | 90.9 | 91.2 | 91.1 | 91.4 | 91.6 | 91.2 | 91.4 | 91.6 | 91.6 | 91.6 | 91.4 |
| 2008 | 88.2 | 89.3 | 89.7 | 90.0 | 90.3 | 90.5 | 90.3 | 90.4 | 90.8 | 90.7 | 90.4 | 90.1 |
| 2007 | 85.7 | 86.6 | 87.0 | 87.1 | 87.3 | 87.2 | 86.8 | 86.6 | 87.2 | 87.5 | 88.0 | 88.0 |
| 2006 | 84.2 | 85.0 | 85.3 | 85.7 | 85.8 | 86.0 | 85.8 | 85.8 | 86.1 | 86.0 | 85.9 | 86.0 |
| 2005 | 82.4 | 83.2 | 83.7 | 84.1 | 84.1 | 84.2 | 84.1 | 84.1 | 84.7 | 84.7 | 84.4 | 84.5 |
| 2004 | 81.6 | 82.2 | 82.5 | 82.6 | 82.9 | 82.7 | 82.4 | 82.2 | 82.7 | 83.0 | 82.8 | 82.6 |
| 2003 | 80.6 | 81.4 | 82.0 | 81.9 | 81.8 | 81.8 | 81.3 | 81.3 | 81.8 | 81.6 | 81.8 | 81.6 |
| 2002 | 78.6 | 79.2 | 79.7 | 80.0 | 80.0 | 80.0 | 79.8 | 79.9 | 80.3 | 80.5 | 80.5 | 80.5 |
| 2001 | 76.7 | 77.3 | 77.7 | 78.0 | 78.4 | 78.3 | 78.1 | 78.1 | 78.4 | 78.5 | 78.3 | 78.5 |
| 2000 | 74.9 | 75.4 | 75.9 | 76.0 | 76.3 | 76.5 | 76.2 | 76.1 | 76.7 | 76.9 | 76.9 | 76.8 |
| 1999 | 72.6 | 73.2 | 73.5 | 73.7 | 73.9 | 74.1 | 73.9 | 74.3 | 74.7 | 74.8 | 74.9 | 75.0 |
| 1998 | 71.4 | 71.7 | 71.9 | 72.0 | 72.4 | 72.4 | 72.2 | 72.3 | 72.6 | 72.7 | 72.8 | 72.7 |
| 1997 | 70.2 | 70.2 | 70.2 | 70.5 | 71.0 | 71.1 | 71.0 | 71.3 | 71.5 | 71.5 | 71.6 | 71.5 |
| 1996 | 68.4 | 68.7 | 69.1 | 69.3 | 69.5 | 69.5 | 69.4 | 69.5 | 69.9 | 70.0 | 70.1 | 70.0 |
| 1995 | 67.2 | 67.5 | 67.7 | 67.9 | 68.2 | 68.1 | 67.8 | 67.9 | 68.3 | 68.3 | 68.5 | 68.4 |
| 1994 | 65.8 | 66.0 | 66.1 | 66.3 | 66.6 | 66.7 | 66.6 | 66.8 | 66.9 | 67.0 | 67.2 | 67.2 |
| 1993 | 64.6 | 64.8 | 64.9 | 65.0 | 65.4 | 65.4 | 65.2 | 65.4 | 65.6 | 65.7 | 65.8 | 65.7 |
| 1992 | 63.7 | 64.0 | 64.2 | 64.3 | 64.8 | 64.8 | 64.5 | 64.6 | 64.8 | 64.8 | 64.9 | 64.7 |
| 1991 | 62.3 | 62.5 | 62.6 | 62.8 | 63.2 | 63.3 | 63.1 | 63.2 | 63.6 | 63.7 | 64.0 | 63.8 |
| 1990 | 60.8 | 61.0 | 61.2 | 61.2 | 61.6 | 61.5 | 61.3 | 61.9 | 62.4 | 62.6 | 62.5 | 62.3 |
| 1989 | 58.6 | 59.0 | 59.4 | 59.8 | 60.2 | 60.0 | 60.0 | 60.3 | 60.6 | 60.9 | 61.2 | 61.2 |
| 1988 | 56.1 | 56.5 | 56.7 | 56.9 | 57.4 | 57.4 | 57.1 | 57.5 | 57.9 | 58.0 | 58.4 | 58.4 |
| 1987 | 53.8 | 53.7 | 54.2 | 54.4 | 54.9 | 54.9 | 54.9 | 55.1 | 55.4 | 55.6 | 55.8 | 55.8 |
| 1986 | 51.3 | 51.3 | 51.5 | 52.8 | 53.2 | 53.1 | 52.8 | 53.0 | 53.4 | 53.5 | 53.7 | 53.7 |
| 1985 | 49.9 | 50.2 | 50.6 | 50.8 | 51.1 | 51.1 | 50.9 | 50.8 | 51.1 | 51.3 | 51.4 | 51.4 |
| 1984 | 47.2 | 47.7 | 47.8 | 48.0 | 48.5 | 48.7 | 48.6 | 48.8 | 49.2 | 49.4 | 49.8 | 49.7 |
| 1983 | 44.7 | 44.8 | 44.7 | 45.0 | 45.5 | 45.6 | 45.6 | 45.8 | 46.3 | 46.6 | 47.0 | 47.0 |
| 1982 | 41.0 | 41.2 | 41.6 | 41.8 | 42.3 | 42.6 | 43.0 | 43.2 | 43.7 | 44.2 | 44.6 | 44.3 |
| 1981 | 36.5 | 36.8 | 37.6 | 38.0 | 38.6 | 39.0 | 39.3 | 39.4 | 39.8 | 40.0 | 40.5 | 40.7 |
| 1980 | 33.0 | 33.3 | 33.8 | 34.0 | 34.5 | 34.6 | 35.2 | 35.3 | 35.5 | 35.8 | 36.1 | 36.2 |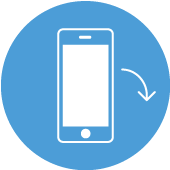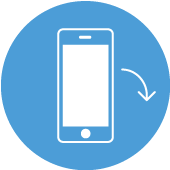 Related content in Consumer price index
Contact
Prisindeks
Phone: +45 39 17 34 30