Harmonised index of consumer prices (HICP)
The Harmonised index of consumer prices (HICP) is compiled by all European Union Member States and Norway, Iceland and Switzerland. The purpose of the harmonised consumer price indices is to be able to estimate the development in the countries' consumer prices on a comparable basis. HICP's are used by the European Commission and the European Central Bank in connection with the Stability and Growth Pact and the monetary policy.
Introduction
HICP is compiled on the same basis as the consumer price index, i.e. on the basis of a sample of 25,000 prices collected from approx. 1,800 shops, companies, and institutions all over the country. The prices are collected by questionnaires, by the use of price lists for major chain stores, etc., or by means of price collectors visiting the individual shops. Some prices are also obtained via the Internet. From January 2001 the only difference between the national consumer price index and the HICP is the coverage of goods and services, as owner-occupied dwellings is only recorded in the consumer price index and not in HICP.
Apart from the HICP a Harmonized Index of Consumer Prices with Constant Taxes (HICP-CT) is produced. The purpose of the HICP-CT is to give an estimate of the price developments given that all tax rates are kept constant. If all tax rates in a given year are unchanged since December last year, HICP and HICP-CT will show exactly the same development. Differences in the development between HICP and HICP-CT therefore give an indication of the influence of changed tax rates on price changes. HICP-CT is calculated using the exact same sources as used for the HICP. The only difference is the concept of prices. In the HICP-CT the tax rates are kept constant since December last year in the calculations. Information on the tax rates are coming from the Net Price Index.
The Danish HICP and HICP-CT is published on the 10th or the first working day thereafter, following the month in which the data was collected. Apart from the aggregate HICP and HICP-CT the price development of approx. 130 sub-indices for different consumption groups are being published.
Documentation
Documentation of statistics
Get an overview of the purpose, content and quality of the statistics. Here you can find information on the sources that the statistics are derived from, what the statistics contains and how often it is published.
Key figures
EU-harmonized consumer price index (HICP)

| | Jan | Feb | Mar | Apr | May | Jun | Jul | Aug | Sep | Oct | Nov | Dec |
| --- | --- | --- | --- | --- | --- | --- | --- | --- | --- | --- | --- | --- |
| 2023 | 117.1 | 118.0 | 117.8 | 118.1 | 116.3 | 116.7 | 119.1 | 118.1 | 117.8 | 118.1 | | |
| 2022 | 108.0 | 109.0 | 109.8 | 111.8 | 113.0 | 114.0 | 115.4 | 115.4 | 117.1 | 118.6 | 117.3 | 116.5 |
| 2021 | 103.0 | 103.5 | 103.6 | 104.1 | 104.4 | 104.5 | 105.3 | 105.0 | 105.4 | 106.5 | 106.9 | 106.3 |
| 2020 | 102.6 | 103.0 | 102.7 | 102.6 | 102.5 | 102.6 | 103.5 | 103.1 | 102.9 | 103.2 | 103.0 | 102.8 |
| 2019 | 101.8 | 102.3 | 102.4 | 102.7 | 102.7 | 102.4 | 103.1 | 102.7 | 102.4 | 102.9 | 102.6 | 102.4 |
| 2018 | 100.6 | 101.2 | 101.2 | 101.8 | 102.0 | 101.9 | 102.7 | 102.2 | 102.0 | 102.3 | 102.0 | 101.6 |
| 2017 | 100.0 | 100.7 | 100.8 | 101.1 | 101.0 | 100.8 | 101.8 | 101.4 | 101.5 | 101.6 | 101.3 | 100.9 |
| 2016 | 99.3 | 99.8 | 99.9 | 100.1 | 100.3 | 100.4 | 100.3 | 99.9 | 99.9 | 100.2 | 100.0 | 100.1 |
| 2015 | 98.9 | 99.7 | 100.2 | 100.4 | 100.4 | 100.3 | 100.2 | 99.9 | 100.2 | 100.1 | 99.9 | 99.8 |
| 2014 | 99.2 | 99.8 | 99.9 | 100.0 | 100.0 | 99.9 | 99.7 | 99.6 | 99.9 | 100.0 | 99.8 | 99.5 |
| 2013 | 98.4 | 99.5 | 99.7 | 99.5 | 99.7 | 99.5 | 99.2 | 99.3 | 99.6 | 99.8 | 99.5 | 99.4 |
| 2012 | 97.5 | 98.4 | 99.0 | 99.0 | 99.0 | 98.9 | 98.8 | 99.2 | 99.5 | 99.4 | 99.3 | 98.9 |
| 2011 | 94.9 | 95.8 | 96.4 | 96.9 | 97.0 | 96.8 | 96.7 | 96.7 | 97.0 | 97.2 | 97.1 | 97.1 |
| 2010 | 92.5 | 93.4 | 94.0 | 94.2 | 94.2 | 94.0 | 94.0 | 94.4 | 94.8 | 94.6 | 94.7 | 94.8 |
| 2009 | 90.8 | 91.7 | 92.1 | 92.0 | 92.3 | 92.5 | 92.0 | 92.3 | 92.4 | 92.5 | 92.5 | 92.2 |
| 2008 | 89.3 | 90.2 | 90.7 | 91.0 | 91.4 | 91.7 | 91.4 | 91.6 | 92.0 | 91.8 | 91.6 | 91.2 |
| 2007 | 86.6 | 87.4 | 87.8 | 88.0 | 88.2 | 88.0 | 87.6 | 87.4 | 88.0 | 88.4 | 89.1 | 89.0 |
| 2006 | 85.1 | 85.8 | 86.1 | 86.6 | 86.7 | 86.9 | 86.7 | 86.7 | 87.0 | 86.9 | 86.9 | 86.9 |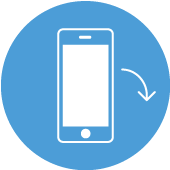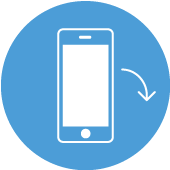 Related content in Harmonised index of consumer prices (HICP)
Contact
Prisindeks
Phone: +45 39 17 34 30