Water and waste water
The accounts for water and waste water describe the supply and use of water and the related amounts of waste water.
Introduction
The water statistics and the waste water statistics describe the extraction of water and how waste water are being treated at the waste water treatment plants broken down by type of water, sector and municipalities.
The water accounts provide a coherent description of the supply and use of water broken down by industries.
The waste water accounts is compiled in relation with the water accounts. All in all, the two accounts provide a comprehensive coherent description of all flows of water and the resulting waste water.
The accounts can be used in order to analyse the industries water intensity and in analysis of what kind of final demand, which ultimately causes the use of water e.g. if it's the final private household consumption or the exports.
Documentation
Documentation of statistics
Get an overview of the purpose, content and quality of the statistics. Here you can find information on the sources that the statistics are derived from, what the statistics contains and how often it is published.
Key figures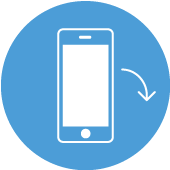 Related content in Water and waste water
Contact
Michael Berg Rasmussen
Phone: +45 39 17 37 68