Women's crisis centres
The statistics on women's shelters focus on women and any accompanying children staying in women's shelters.
Introduction
The statistics on women's shelters provide information about the number of women and children registered in women's shelters under section 109 of the Danish Social Services Act. The statistics also include information about the duration of stays and stays where children are brought along.
Data for the statistics is retrieved from women's shelters. The results of these statistics are of interest to e.g. ministries, researchers, the press and students. Further information about the data applied, contents, concepts etc. concerning types of accommodation and women's shelters can be found in the statistical documentation for each of the statistics in question.
Documentation
Documentation of statistics
Get an overview of the purpose, content and quality of the statistics. Here you can find information on the sources that the statistics are derived from, what the statistics contains and how often it is published.
Key figures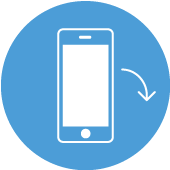 Related content in Women's crisis centres
Contact
Kvindekrisecentre
Phone: +45 39 17 33 90