Social protection expenditure
The social protection expenditure statistics show the compilation. The statistics cover private and public expenditure and are therefore a measurement of the social protection offered to citizens. The statistics are comparable internationally.
Introduction
The social expenditure statistics breaks down the expenditure on social protection into eight main purposes: Sickness, Disability and rehabilitation, Old age, Survivors, Families, Unemployment and employment, Housing and Other benefits.
Using purpose – social protection – as a starting point, these statistics differ from the statistics on public expenditure, and for this reason they include expenditure financed by public as well as private entities.
The statistics were developed by EUROSTAT as a comparable measure of the social protection offered to citizens. Accordingly, the expenditure is comparable across the EU countries, Iceland, Norway and Switzerland.
The statistics published by Statistics Denmark are further broken down by a number of benefits characterising the Danish social schemes.
Documentation
The social expenditure statistics are based on the common European ESSPROS classification (European System of integrated Social PROtection Statistics), which you can find in the ESSPROS manual.
You can find detailed documentation of the purpose, content and quality of the Danish social expenditure statistics at Statistical documentation of Social protection expenditure (ESSPROS).
Documentation of statistics
Get an overview of the purpose, content and quality of the statistics. Here you can find information on the sources that the statistics are derived from, what the statistics contains and how often it is published.
Key figures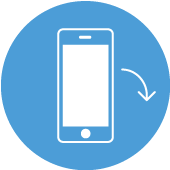 Related content in Social protection expenditure
Contact
Marianne Ahle Møller
Phone: +45 39 17 34 61