Arrears to general government
Development in public arrears
Introduction
An arrear is a person's or a company's debt to the government, which have not been paid on time.
Arrears affect the government liquidity and, if the arrears cannot be collected also the government deficit/surplus.
In the tables the tax arrears is valuated at their nominal value, i.e.100. In the national accounts tax arrears for 2013-2017 is written down to market value. The implied write-off can be seen in the Statbank table SKRES2.
Documentation
Documentation of statistics
Get an overview of the purpose, content and quality of the statistics. Here you can find information on the sources that the statistics are derived from, what the statistics contains and how often it is published.
Key figures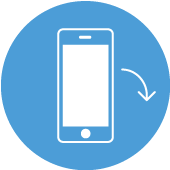 Related content in Arrears to general government
Contact
Martin Rune Rasmussen
Phone: +45 39 17 35 29