Key figures for the national accounts (GDP)
The purpose of the national accounts is to provide a detailed overall picture of the economy in the context of a set of definitions and classifications in a coherent system of accounts.
Introduction
The key figures for the national accounts show the main results for the economy. The balance of demand and supply shows the supply in the form of Danish production (GDP), imports and demand in the form of household consumption, government consumption, consumption of NPISH (non-profit organizations serving households), gross fixed capital formation, changes in inventories and exports.
Documentation
Documentation of statistics
Get an overview of the purpose, content and quality of the statistics. Here you can find information on the sources that the statistics are derived from, what the statistics contains and how often it is published.
Key figures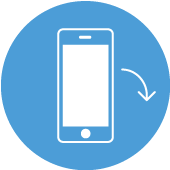 Related content in Key figures for the national accounts (GDP)
Contact
Bo Siemsen
Phone: +45 39 17 30 69