Productivity
Productivity figures are important when analysing the economy and understanding the factors behind economic growth. For this reason, labour productivity figures are important for the financial sector, stakeholders and policy makers.
Introduction
Labour productivity is a measure of output per labour unit (defined as real Gross value added (GVA) per hour worked). This indicator is published for the market economy at industry level (the national accounts' 117 grouping) which makes it possible to identify where the changes in productivity occur. Calculations of labour productivity are consistent with the rest of the national accounts in terms of both figures and time period.

In the publication "Produktivitetsudviklingen", the changes in labour productivity are broken down into changes in IT capital, non IT capital, educational level and the rest (total factor productivity).
Documentation
Documentation of statistics
Get an overview of the purpose, content and quality of the statistics. Here you can find information on the sources that the statistics are derived from, what the statistics contains and how often it is published.
Key figures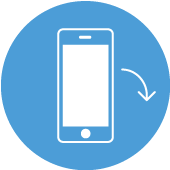 Related content in Productivity
Contact
Bo Siemsen
Phone: +45 39 17 30 69