Global production
The statistics show an overview of the external trade of manufacturing enterprises, including a breakdown showing whether the traded goods have crossed the Danish border or not. This offers insights into the way Danish manufacturing enterprises have organised the production that is handled from Denmark.
Introduction
Economic globalisation involves increased integration of and dependence between national economies across the globe. This happens through increased international trade, increasing investments and other forms of collaboration across borders. Globalisation means e.g. that many enterprises are part of so-called 'global value chains', where activities such as research/development, production and sales are increasingly split up and organised across countries and enterprises. Statistics Denmark publishes several statistics on globalisation and participates actively in the international cooperation on improving the statistical coverage of the area.
This set of statistics shows the trade of Danish manufacturing enterprises with the rest of the world, broken down to show whether the goods have crossed the Danish border, whether there are expenses involved for e.g. processing services abroad and whether the trade involves intellectual property rights. From a globalisation perspective, it is interesting to examine the Danish trade in goods that takes place outside Danish borders. Total sales of goods outside the Danish border consist of sales of goods abroad that have been processed abroad, and sales of merchanting goods, i.e. goods bought and resold outside the Danish borders.
The statistics are based on trade in goods stated by the change of ownership principle.
Read more about the change of ownership principle on the subject page Imports and exports of goods and services.
Documentation
Documentation of statistics
Get an overview of the purpose, content and quality of the statistics. Here you can find information on the sources that the statistics are derived from, what the statistics contains and how often it is published.
Key figures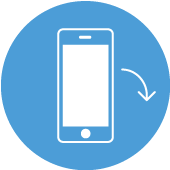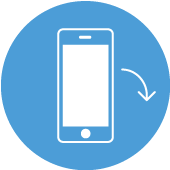 Related content in Global production
Contact
Mads Møller Liedig
Phone: +45 39 17 34 78