Grants and payments by foundations
The Danish foundations distribute several billion DKK annually for a number of purposes within research, culture, the social area, etc. At the same time, a large part of the companies in the Danish business community are owned by business foundations.
Introduction
The activities of the funds therefore have a significant socio-economic significance. The purpose of the statistics is to ensure a continuous coverage of the funds' activities.
Documentation
Documentation of statistics
Get an overview of the purpose, content and quality of the statistics. Here you can find information on the sources that the statistics are derived from, what the statistics contains and how often it is published.
Key figures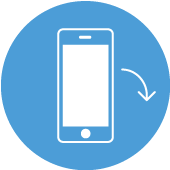 Related content in Grants and payments by foundations
Contact
Paul Lubson
Phone: +45 39 17 35 42