Health of vulnerable groups
These statistics contain information on vulnerable groups' health service utilization, as well as whether these groups' health care consumption differs from the rest of the population.
Introduction
The statistics on the health of vulnerable groups are an annual statistical recording of vulnerable groups' health service utilization compared to the general population measured by selected health indicators. The health indicators include both contacts with the primary sector (general practitioners, medical specialists, dentists, physiotherapists, chiropractors etc.) and the secondary sector (public somatic and psychiatric hospitals).
The statistics currently contain information on vulnerable children and young people but will be extended with more vulnerable groups from time to time.
Please note the statistics have not been updated since the end of 2017 as we are waiting for a data delivery from the Danish Health Data Authority. However, we expect to be able to update the statistics in 2023.
Documentation
Documentation of statistics
Get an overview of the purpose, content and quality of the statistics. Here you can find information on the sources that the statistics are derived from, what the statistics contains and how often it is published.
Key figures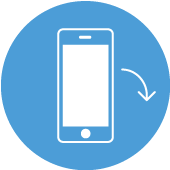 Related content in Health of vulnerable groups
Contact
Emilie Rune Hegelund
Phone: +45 39 17 32 46