Consultations with physicians
These statistics contain information on the population's consultations with general practitioners, medical specialists, dentists etc. Among others, you can find information on the number of consultations (including consultations by telephone and electronic communication), as well as the patients' sex, age, and socioeconomic group. Moreover, the statistics contain information on the public costs of consultations with doctors etc. (excluding drug costs).
Introduction
The statistics on consultations with doctors are based on the inter-municipal system for the settlement of the public authorities' subsidy to doctors etc. combined with information from the Danish Civil Registration System, as well as other registers from Statistics Denmark. The statistics are updated annually.
Documentation
Documentation of statistics
Get an overview of the purpose, content and quality of the statistics. Here you can find information on the sources that the statistics are derived from, what the statistics contains and how often it is published.
Key figures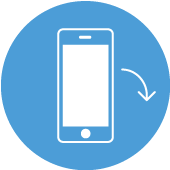 Related content in Consultations with physicians
Contact
Jonas Kirchheiner-Rasmussen
Phone: +45 39 17 34 93