Adult education programmes
Adult education or open education differs from ordinary education by being short education courses. This page provides an overview of course participants in all types of courses and adult education.
Documentation
Documentation of statistics
Get an overview of the purpose, content and quality of the statistics. Here you can find information on the sources that the statistics are derived from, what the statistics contains and how often it is published.
Key figures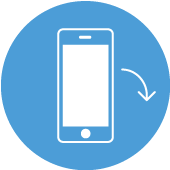 Related content in Adult education programmes
Contact
Susanne Mainz Sørensen
Phone: +45 39 17 33 94