Energy consumption
The energy consumption shows size, composition and use of energy in the manufacturing industries
Introduction
The statistics cover the consumption of almost all types of energy used in manufacturing enterprises with at least 20 employees. The data collection, conducted biannual, is by the local units. By this, aggregation is also possible at regional level.

Next to information on consumption by energy type, the corresponding cost and information of use by main types of usage, is collected. If large consumption, a further break down is requested.

The results, which amounts to about 90 percent of the use in manufacturing, contributes to the compiling of the energy accounts and can be accessed as micro data.
Documentation
Documentation of statistics
Get an overview of the purpose, content and quality of the statistics. Here you can find information on the sources that the statistics are derived from, what the statistics contains and how often it is published.
Key figures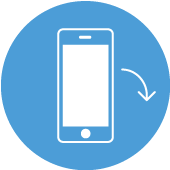 Related content in Energy consumption
Contact
Susanne Maibom Theilgaard
Phone: +45 39 17 38 16