Cultural and recreational activities
The Danes are active in NGOs and cultural life - children and adults alike. But how often do they visit cultural-historical buildings and sights?
Introduction
The statistics include selected data from the surveys in 2004 and 2012 as well as time series that gather data from several of the cultural habits surveys. For the student or researcher who wishes to move even deeper into the cultural studies, data from all surveys is available in the Danish Data Archive.
Documentation
Documentation of statistics
Get an overview of the purpose, content and quality of the statistics. Here you can find information on the sources that the statistics are derived from, what the statistics contains and how often it is published.
Key figures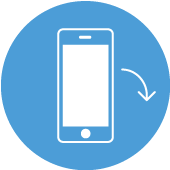 Related content in Cultural and recreational activities
Contact
Laura Glavind
Phone: +45 39 17 30 26