Statistics on income and living conditions (SILC)
The welfare indicators statistics are based on an annual survey with 6,000 households and 12,000 persons. The information concerns the household in general and the people it consists of.
Documentation
Documentation of statistics
Get an overview of the purpose, content and quality of the statistics. Here you can find information on the sources that the statistics are derived from, what the statistics contains and how often it is published.
Key figures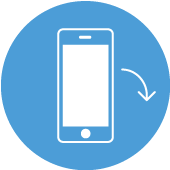 Related content in Statistics on income and living conditions (SILC)
Contact
Martin Faris Sawaed Nielsen
Phone: +45 39 17 34 98