Reported criminal offences
Documentation
Rape crime
The provisions of the Danish Criminal Code regarding sexual offences went through essential amendments taking effect from 1 July 2013. The amendments resulted in e.g. more categories of sexual offences than previously being placed under the provisions about rape (section 216).
For the sake of comparability over time in Statbank Denmark and other publications, Statistics Denmark has maintained the same grouping of sexual offences as before the amendments in the provisions of the Danish Criminal Code.
Number of reported criminal offences under sections 216 and 225, cf. 216 assessed according to the provisions of the Danish Criminal Code after the amendments as at 1 July 2013 can be seen in the documentation of statistics, in the chapter Comparability.
Documentation of statistics
Get an overview of the purpose, content and quality of the statistics. Here you can find information on the sources that the statistics are derived from, what the statistics contains and how often it is published.
Key figures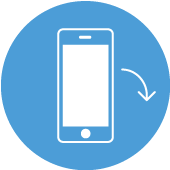 Related content in Reported criminal offences
Contact
Iben Birgitte Pedersen
Phone: +45 39 17 36 03