Retail trade index
Retail trade is the sales to consumers. The retail trade index shows the monthly development in the retail trade turnover divided by detailed industries and three main commodity groups: food and other everyday commodities, clothing etc. and other consumer goods.
Documentation
Documentation of statistics
Get an overview of the purpose, content and quality of the statistics. Here you can find information on the sources that the statistics are derived from, what the statistics contains and how often it is published.
Key figures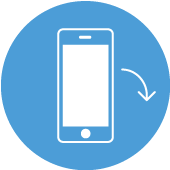 Related content in Retail trade index
Contact
Kari Anne Janisse Arildsen
Phone: +45 39 17 36 09