Exchange students
The statistics show information about foreign exchange students in Denmark as well as Danish exchange students in other countries as part of a tertiary education.
Introduction
The statistics contain information about exchange trips lasting one year or less. Full degree students are not counted.
Documentation
Documentation of statistics
Get an overview of the purpose, content and quality of the statistics. Here you can find information on the sources that the statistics are derived from, what the statistics contains and how often it is published.
Key figures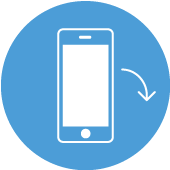 Related content in Exchange students
Contact
Mikkel Jonasson Pedersen
Phone: +45 39 17 37 52