Sports clubs and sporting facilities
Sports infrastructure and resources describe the physical framework for sports activities (courts, facilities and halls), the utilization of these facilities, and the organizational framework for the exercise of sports in the form of associations.
Introduction
This subject is illustrated by the geographical distribution of selected sports facilities and the membership of sports associations.
Documentation
Documentation of statistics
Get an overview of the purpose, content and quality of the statistics. Here you can find information on the sources that the statistics are derived from, what the statistics contains and how often it is published.
Key figures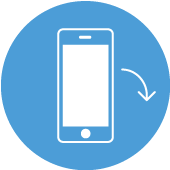 Related content in Sports clubs and sporting facilities
Contact
Søren Østerballe
Phone: +45 39 17 35 25