Unemployed persons (register)
The register-based unemployment statistics is a monthly statement of registered unemployed persons, converted to full-time equivalent. The statistics include a total count of all recipients of unemployment benefits and labour market ready recipients of cash benefits. Each quarter, the number of long-term unemployed is also compiled, broken down by duration.
Introduction
The statistics on registered unemployment have been published since 1979. Registered unemployment is a monthly total count of all persons registered as unemployed, i.e. persons who receive unemployment benefits from an unemployment fund or persons who are job-ready recipients of cash benefits. The registered unemployment is aggregated in both gross and net figures, as unemployed persons in activation are included in the gross figure but not in the net figure. The gross unemployment figures are available back to January 2007.
The register-based unemployment statistics are used especially:
for monthly unemployment figures
when a long time series from 1979 is requested
in connection with small groups of people, e.g. at municipal level or broken down by unemployment funds
when measuring the extent of part-time unemployment
when linking with other register variables such as education and country of origin.
Documentation
The register-based unemployment statistics are not fully compliant with the international ILO definition of unemployment (as opposed to the concept behind the LFS unemployment). The most important differences are:
That students and pensioners are never registered as unemployed, as they receive neither unemployment benefits nor cash benefits
That persons in part-time unemployment in the reference period are converted to full-time equivalent.
This means that the registered unemployment statistics cannot be used for international comparisons. This is why the LFS unemployment concept is the concept applied when comparing unemployment in Denmark with that of other countries.
Read more about the various unemployment concepts and how they are used.
Documentation notes
Changes in unemployment funds over time
In several Statbank Denmark tables, unemployment is stated by unemployment funds. Here is a complete list of unemployment fund changes over time:
Changes in unemployment funds over time (updated August 2022)

Long-term unemployment
Description of the concept of long-term unemployment and documentation of changed accruals concept in 2017:

Documentation of statistics
Get an overview of the purpose, content and quality of the statistics. Here you can find information on the sources that the statistics are derived from, what the statistics contains and how often it is published.
Key figures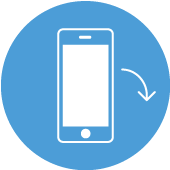 Related content in Unemployed persons (register)
Contact
Carsten Bo Nielsen
Phone: +45 39 17 32 45